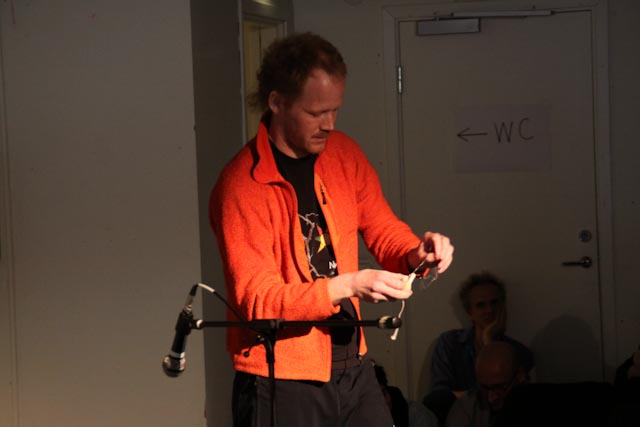 Bernd Krauß discusses his practise, recorded August 2012.
Bernd Krauß works in a variety of media; painting, sculpture, video and photography. Since 1998 he has published regularly a newsletter entitled 'Der Riecher'. Hand-written and produced on a photocopier this modest, folded A4 pamphlet is often exhibited as part of his exhibitions. Although resembling a punk rock fanzine, it aims to reach further than the initial ambitions of punk by using/seizing the means of production and distribution to create and encourage an individualist reading on its subject matter. This publication on some levels exemplifies the concerns central to his practise – the absorption and dispersion of the everyday.
There is a level of fragmentation present in his work created through the use of differing parallel modes of presentation, for which one might say he is aiming to shed or dodge given context. At a recent exhibition at Koelnischer Kunstverein he presented video footage of all the Porsche cars he could find in the city, a film he also posted on YouTube – a platform he has used extensively – with no description that alluded to its inclusion in an art exhibition. Further, his work is presented/documented/archived online via a myriad of blogs, expansively hyperlinked he invites a cyber dérive, whereupon arrival again the given context is challenged and questioned.
The meeting took place in Stockholm in August 2012.