Canon to the Hammer of the Gods, 2008
DVD audio 5.1 system, wall text, drawing and lace
In 1898, at a ceremony marking the laying of the Vienna Secession's foundation stone, Gustav Klimt and other founding members performed the curious gesture of each striking the stone three times with a hammer before it was put in place. 'Canon to the Hammer of the Gods' is a 5.1 system sound and text installation which celebrates the history of the Secession with a constructed piece of rock music based on a three beat rhythmic motif from Cozy Powell's 1973 U.K. hit 'Dance with the Devil'. The story is told through lyrics partially drawn from the writings of the Secession's architect J. M. Olbrich.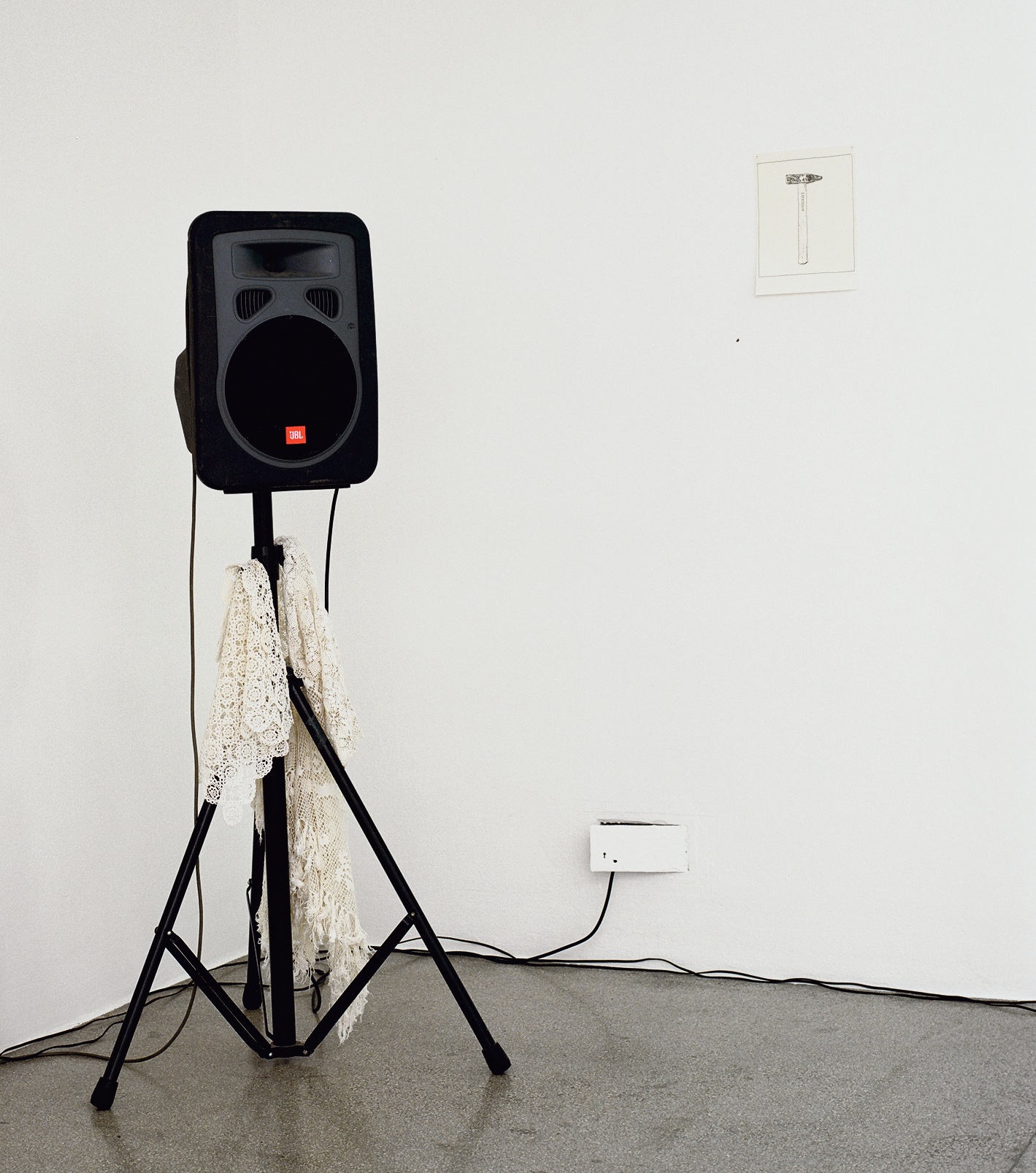 Parts of the work referred to a story I spun around casually prior to the opening of the exhibition at the Secession. I initially had the idea to work along the lines of a theatre piece in transferring Nordic mythology's theft of Thor's Hammer by one his enemies to turn of the century Vienna and the events which brought about the founding of the Secession. Switching Klimt for Thor, with Klimt dressing up as a female to retrieve the hammer, etc. This story was told many times privately and is referred to in the exhibition catalogue, but left to myth and only alluded to in the exhibition itself.
Further information can be found at the Secession website, here.