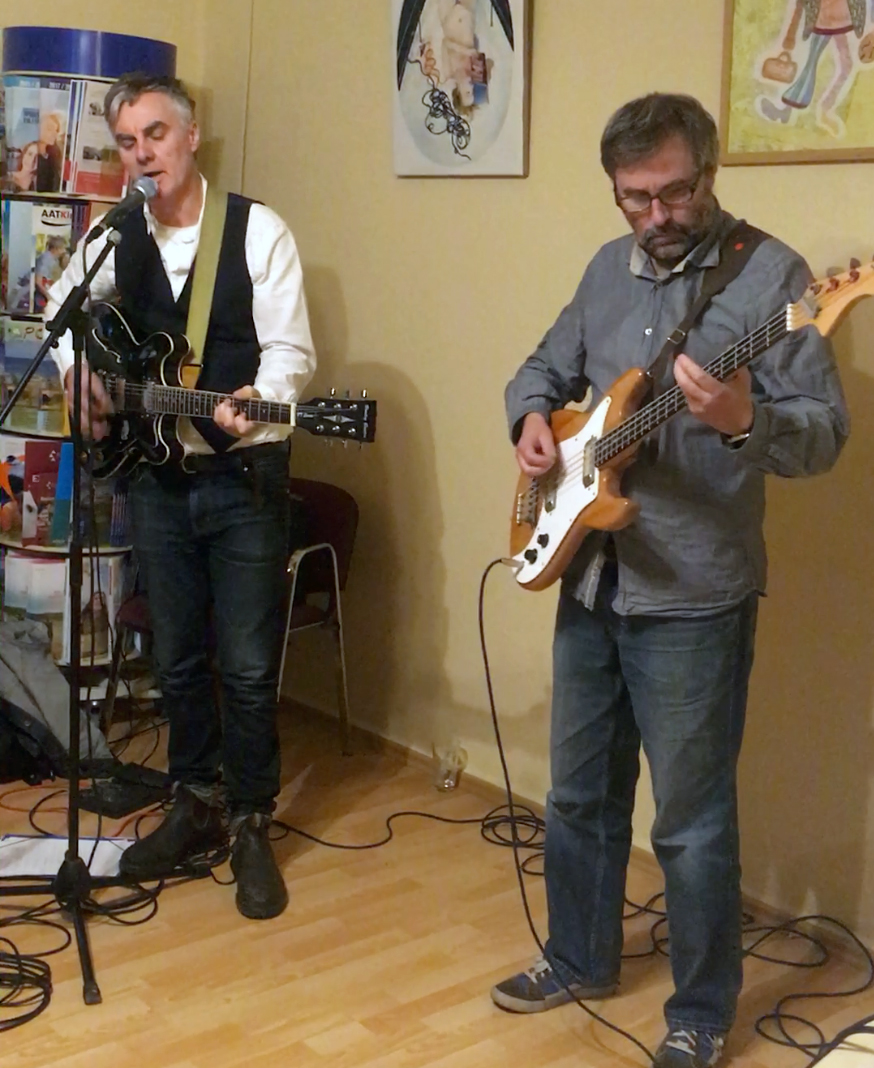 Love Songs for Felice B, 2017
performance, duration 15 mins
'Love Songs for Felice B' was performed, with exhibition curator Raimar Stange on bass guitar, at Reiseburo Global, Immanuelkirchstr. 29, Berlin – a building which was once home to Felice Bauer. It is a loosely constructed narrative lament to the romance that once flourished and subsequently faded between Felice Bauer and Franz Kafka. Kafka broke the initial engagement (they were engaged twice) in 1914 and shortly after began work on 'The Trial', described by Elias Canetti as 'a novel in which Kafka's engagement to Felice Bauer is re-imagined as the mysterious arrest of the hero'.
Josef K were a Scottish 'post-punk' band active between 1979 and 1981. They released one album and a handful of singles, including 'Chance Meeting', 1979; 'Romance', released 1979 and 'It's Kinda Funny', released 1980.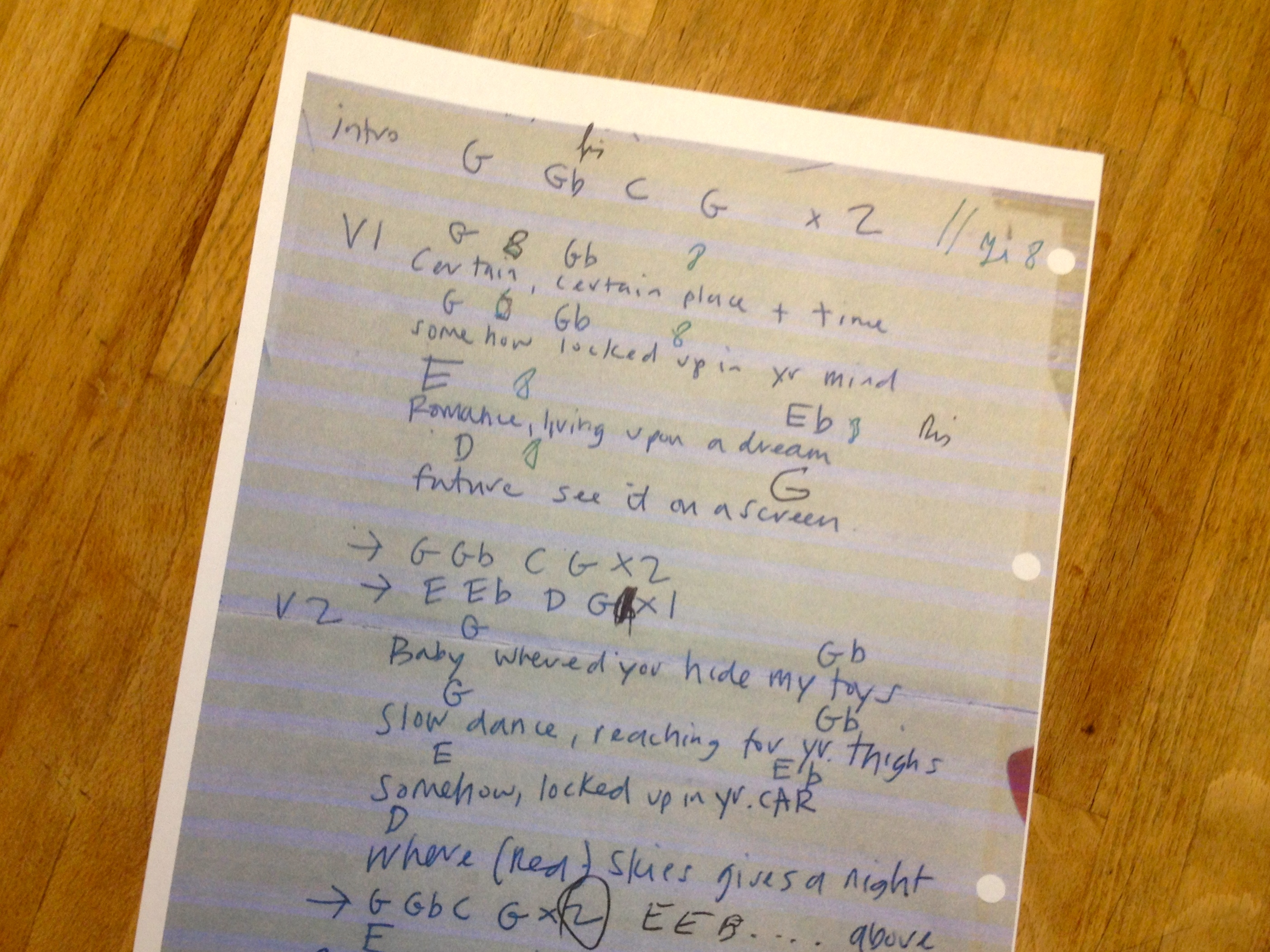 …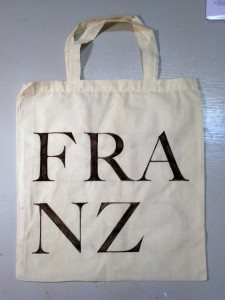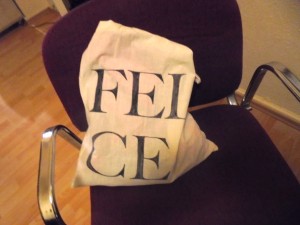 In addition to the performance I distributed, unannounced, hand-painted cotton tote bags to three members of the audience. The bags were made in response to the fleeting and ephemeral nature of the performance in that they would allow the idea to resonate and continue after the event. It is well known that Kafka had a complicated love life and whatever the real/actual reason for his break-up(s) with Felice Bauer these bags celebrate the one time existence of their love, roaming the city freely, together and apart. The bags are identical and bear both their names. Two represent the individuals; the third, the problem.