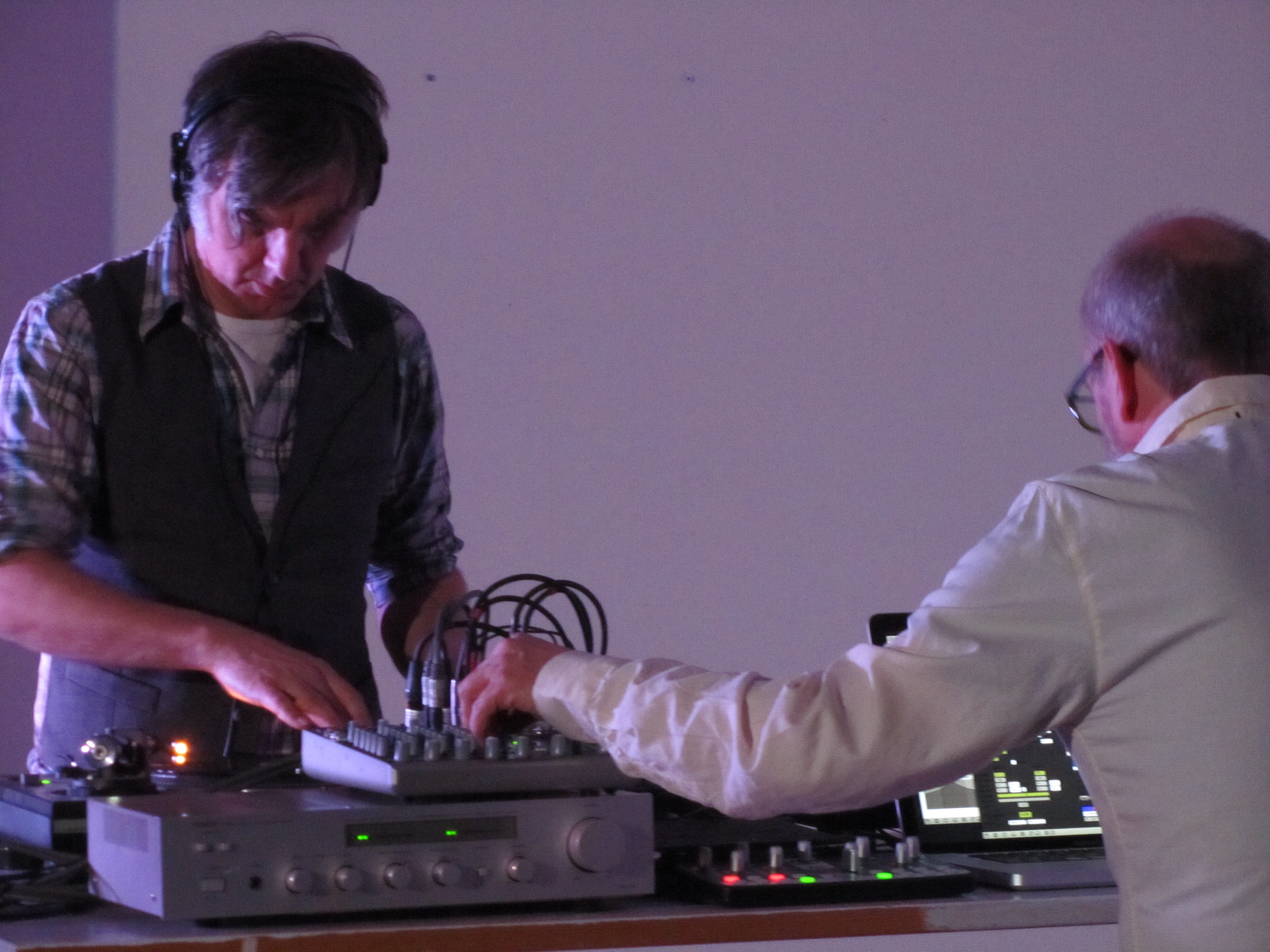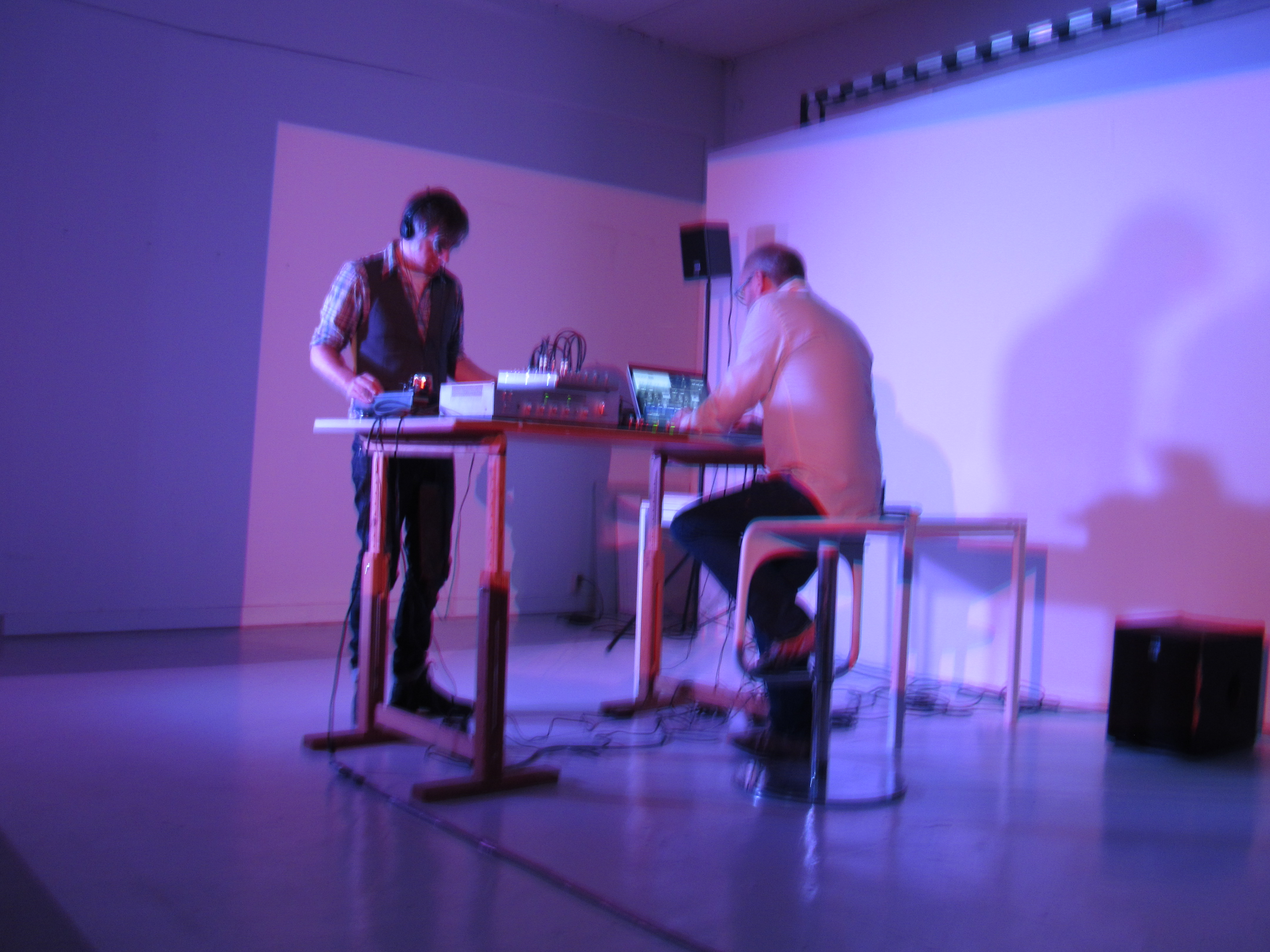 Inverted and Pursued Ferrari, 2012
Jakob Riis (DK/SE) and Dave Allen (UK/SE
Composer, laptop musician and improviser Jakob Riis is active in the experimental fields of electronic music and performs regularly with An auf, Copenhagen Art Ensemble, Riis and the Smooth ones, Hindi + Riis, Rød Planet, The Ghettoblaster Ensemble, The Minijacks, Toxicum and Expanded Botanics. His recent recordings include ngau hung tranh – tranh improvisation with Nguyen Thanh Thuy on Phoung Nam Phim, 2010; No Denmark on Olof Bright, 2010; Trunking with Jassem Hindi on Clinical Archives, 2010 and WRRP on Treffpunkt, 2008.
Dave Allen works predominantly in the field of Visual Art with a strong interest in the development of experimental and avant-garde music. In 2011, upon an open invitation by the Association Presque Rien (responsible for the works of composer Luc Ferrari) to rework the digital archives of Ferrari, Allen further developed his turntablist phase inversion performance to include a selection of Ferrari's field recordings whereby silence is sought via playing manipulated versions of the tracks simultaneously.
In a play of perfectly segueing semantics Allen and Riis come together to extrapolate the original intention of the phase inversion treatment by simultaneously attempting to achieve the opposite from one another – nothing from something + something from nothing. The result? It can only be something else.
(from Klubb YoYo, Malmö press release, May 2012)