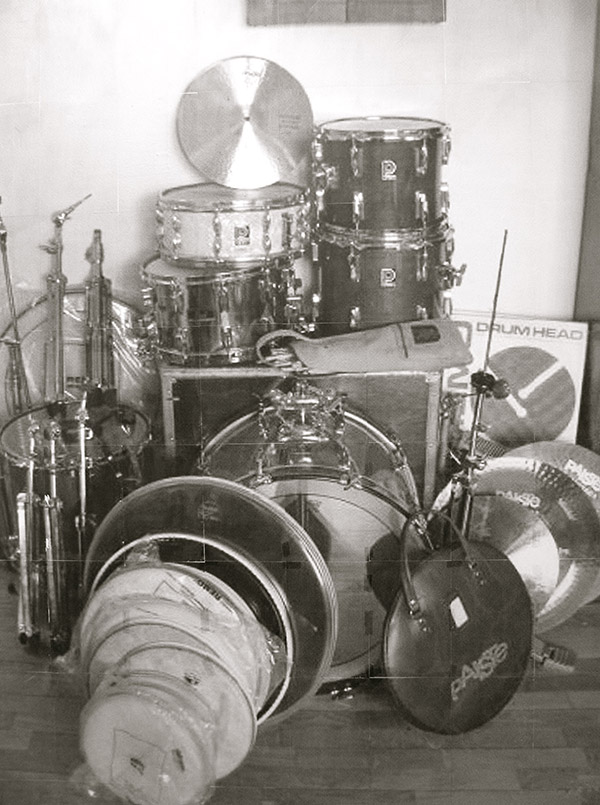 Untitled (Large Kit), 2013
Composite Laser Print, 1.5m x 2.0m
A series of prints of drums from images sourced from online auction sites. Stacked in attics or laid out on sofas these kits are clearly not in use anymore, and arranged as such they are soundly redundant. There is much at play here. Rastered in monochrome the kits become monumental and sculptural. Unwanted and now for sale they stand as a proud reminder of the ideals and chosen methods of youth's rebellious role in proposing change and progression.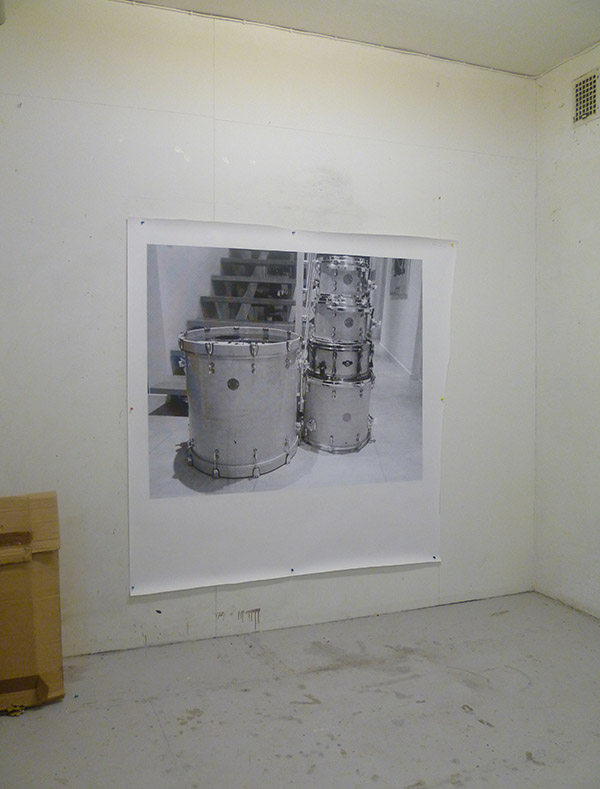 Untitled (Dios Maple), 2014
Composite Laser Print, 1.2m x 0.9m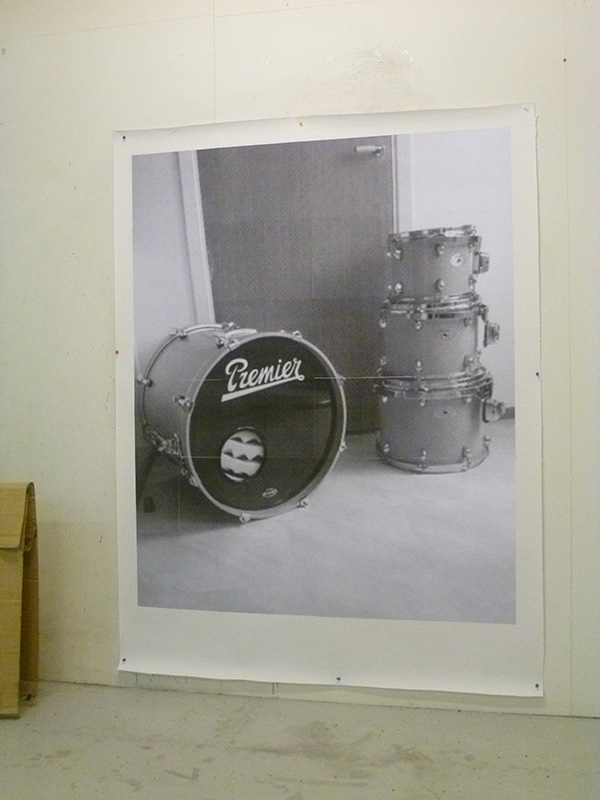 Untitled (Blue Birch), 2014
Composite Laser Print, 1.35m x 1.65m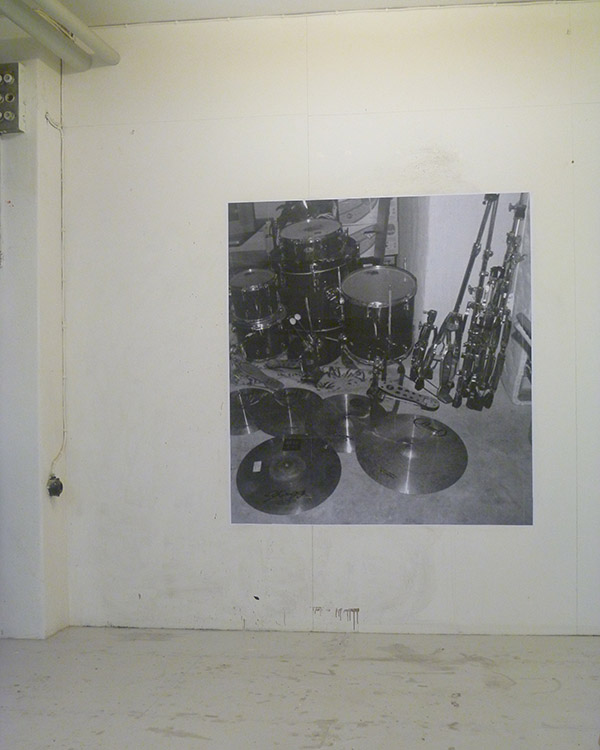 Untitled (Attic Kit), 2014
Composite Laser Print, 2.0m x 1.9m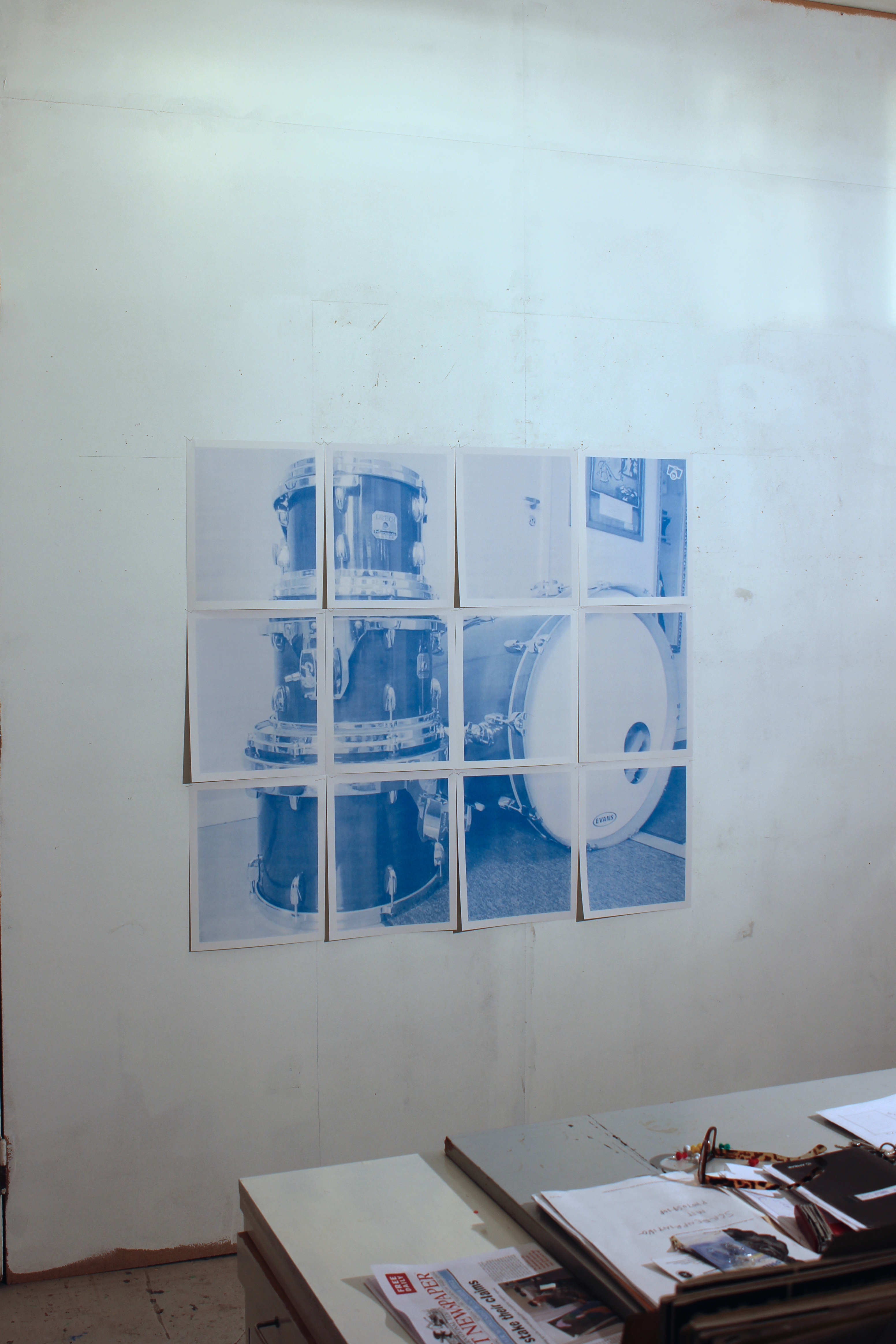 Untitled (Triple Gretsch with Kick), 2016
12 sheets risograph printed in blue on Cyclus Ecoset 115gsm paper
composite image: 990 mm x 1088 mm
edition of 50 (+5 A/P), published by Mount Analogue, Stockholm and Elastic Gallery, Stockholm