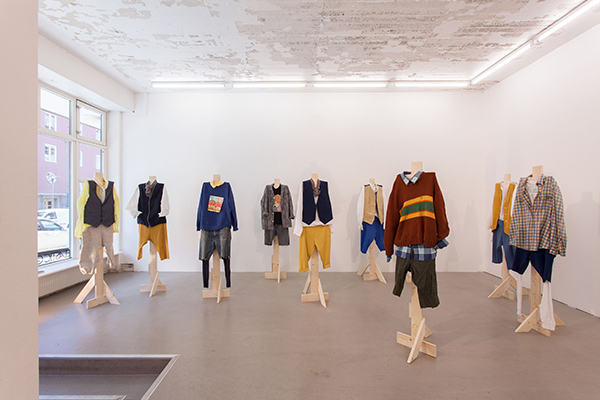 Werther Love Buzz, 2014
Wooden mannequins and clothing, dimensions variable.
In a 1995 edition of the music magazine the NME Damon Albarn then singer with the band Blur said that if Kurt Cobain had played football with his mates he'd still be alive.
This installation of clothed mannequins transposes Albarn's notion to late 18th Century Germany and Goethe's Young Werther. Via the emotional grounding of their respective peer group the tragic tales of our young iconic heroes are turned around in an imagined game of five-a-side football.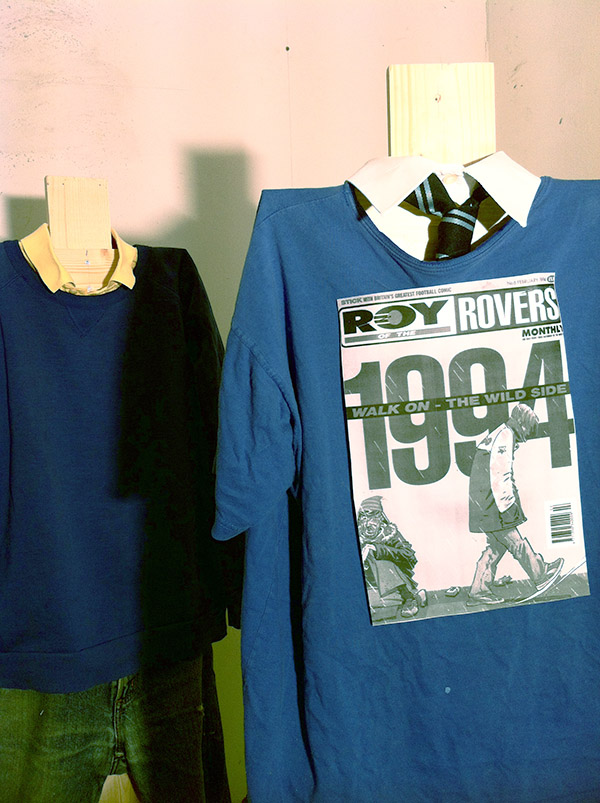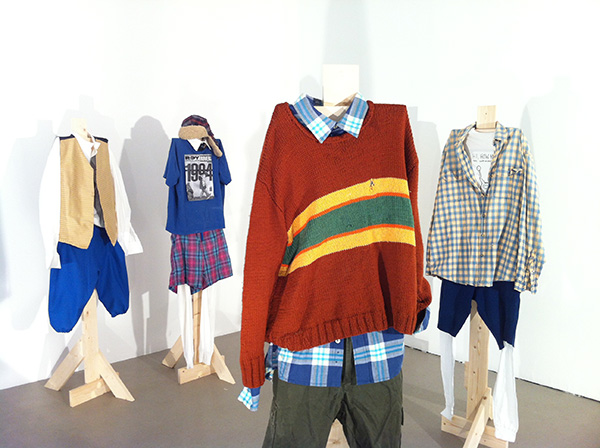 Installation views Elastic Gallery, Stockholm, May 2014